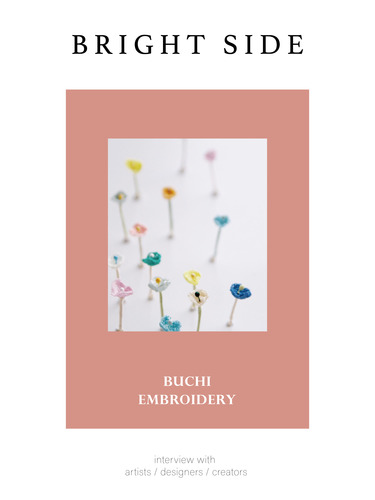 Concept: "Making threads into wonderful accessories"
I'm making embroidery threads into the accessories by using original hardening technique.
Respecting the threads exquisite and tender character,
I make great use of colored embroidery thread of every variety.
Please enjoy an original feel of a material and infinite color combination.
I give myself completely into every handmade accessory,
with my wish; "Color Your Everyday Life Cutely and Happily."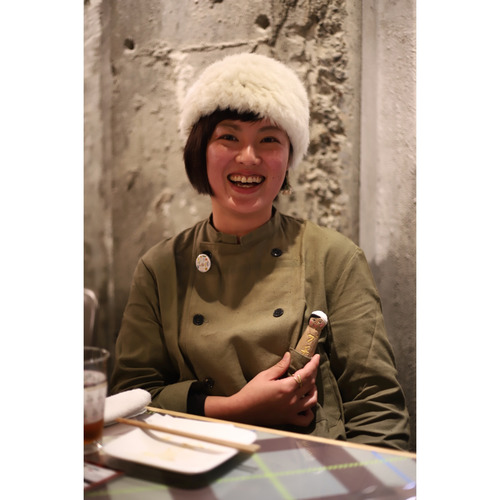 Saki Maeda
Embroidery creator, living in Aichi Ken, Japan
Favorite foods are rice and soft cream.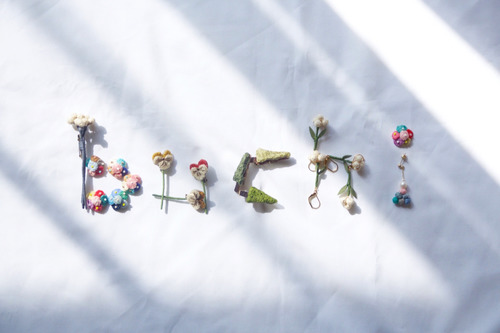 Please simply talk about your educational background.
What's the driven force behind the birth of buchi?
I was a nutritionist in the hospital, after getting married, I was thinking what I can do by myself.
Although, I had not any background of art and design in school, I like doing handicraft since my childhood.
At first, I was making embroidery craft, but there are lots of people who is doing this as well.
I wasn't confident enough to stand out in this domain.
Therefore, I was thinking I must make the unique work that only me can do it.
And this concept is carried through until now.
Tell us about "buchi", the meaning and the concept of the brand.
The brand name of "buchi" is inspired by the name of my pet. Buchi is a cat with variety of brown hair.
She is docile, lively and interested. She is one of my favorite family members.
I want to keep the delicate lines and rich color of the embroidery thread, so I named it "buchi."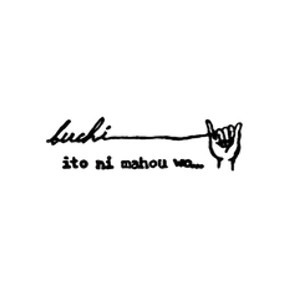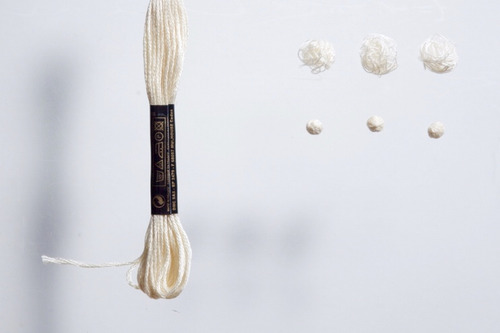 How would you describe your design style?
Could you share with us how you maintain brand consistency?
um.. The most important thing is the quality.
I had tried for an year to make the embroidery ball as accessories,
but I didn't find out the best way on that time.
It must have a right combination otherwise it will lost its slightly glossy.
I would like to present the virtue of threads and my works,
therefore, all my accessories are in simple design.
100% of embroidery threads, it is light with good quality.
How do you normally start a day?
I do morning yoga everyday to wake up the mind and body, providing the energy.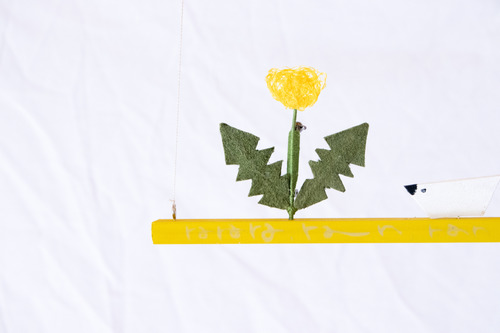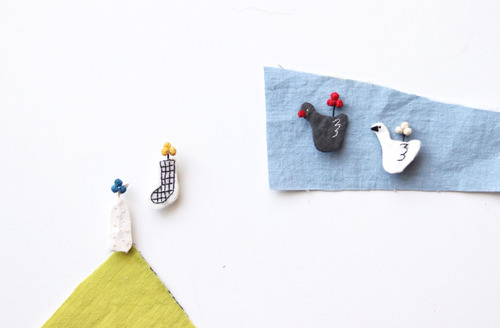 How do you get inspiration for your work?
The inspiration is from daily life and children's drawing or creations.
They are full of imaginative ideas that I learn a lot from.
What is the most important part of your working process?
Color.
Especially when I combine the various colors.
Do you follow your instinct to design?
Yes, it's all instinct.
I like to do it directly with both hands rather than draw a sketch design.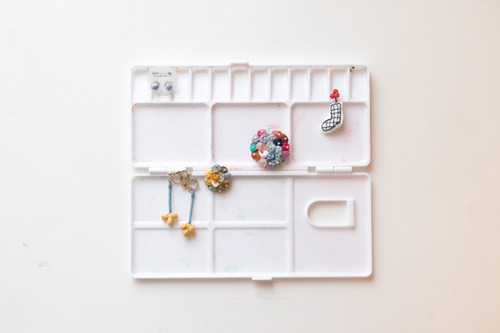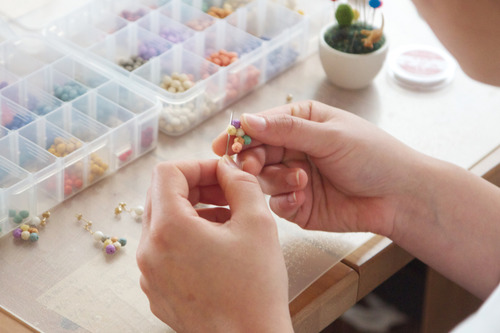 What kind of books/magazines do you like?
Books of national costume and colorful bird handbook.
Other artists or designers do you admire? Why?
I like "watanabe hiroko" and "deidei clothes shop."
I can catch the happy mood from their posts.

How many times have you been to Taiwan?
What do you like in Taiwan?
This August in 2019 is my first time in Taiwan.
I like the food( specially doughnut), the life style in Taiwan and Taiwanese are so friendly.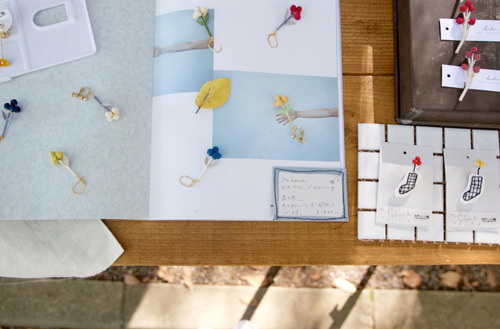 What keeps you going and staying in tune?
Especially when I get the gratefulness from the customers,
and see them wearing the accessories that I made.
Sometimes I will get the letters from them, that all my motive in keeping doing.
What has been the most joyful thing / experience so far since you started buchi?
The moment of first time I had finished the work and held in hands.
And the most difficult part has been…?
Keep being passion.
Have to make the cutomers and myself to be enjoy.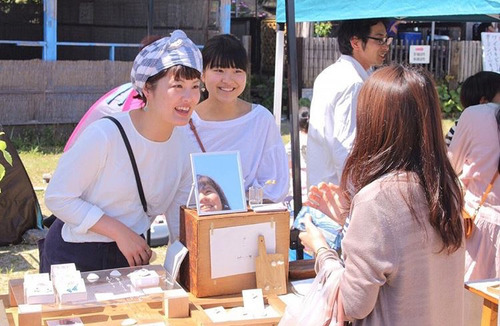 What have you not tried to do, but would definitely want to try one day?
I want to travel to India. I love India embroidery craft and the kantha embroidery.
There are some masterpiece presented in museum, I want to see them all.
And, I want to learn flamenco dance. Wearing the fancy dress and dancing.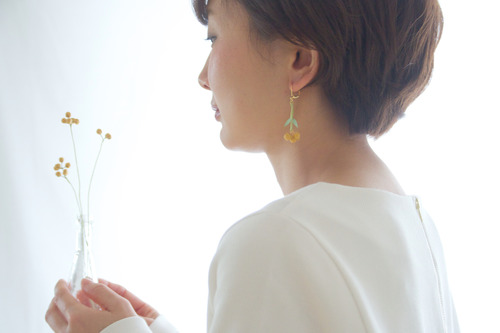 What activites will you do in your leisure time?
Plant the vegetable in field and harvest them.
I also cook with these vegetables.
And one more, "travel" is one of my favorite activities.
Do you specially collect anything ? If so, what is that?
I like to collect Japanese traditional crafts, especially the Kyodo-gangu.
This is one of my favorite Kyodo-gangu "the mouse is eating rice" from Ishikawa ken.
Here is the short video to let you easily understand this toy.

Why do you especially choose the embroidery thread as your design material ?
The embroidery threads are exquisite and tender.
It can be used in sewing, woven,crochet etc, it has extensive usage.
Besides there are many colors we can choose. I think it is a charming material.
Your packaging design is so pretty and inspired,
how do you come up the ideas for packaging?
To present the character of my works, I keep the packages to be simple.
And present the thankful warmth with handwriting cards.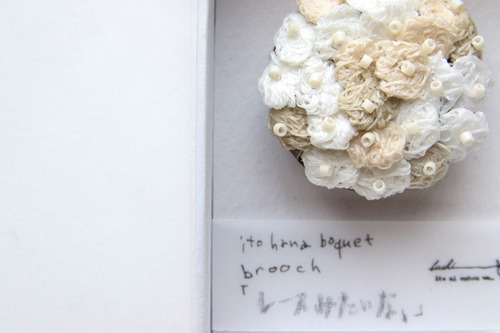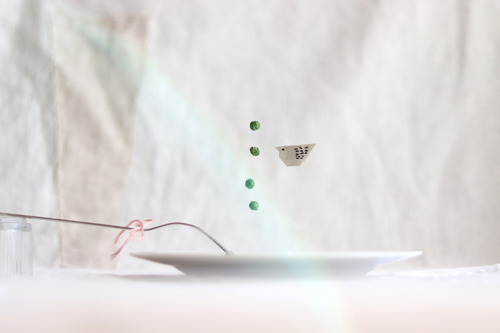 You have a good sense of color combination,
how would you recommend people to cultivate their own aesthetics?
If I have to say, it might be observation of the things in life.
Share 3 instagram accounts that you recommend.
@lisa_smirnova Feel the soul.
@timor_textile I feel like traveling.
@kimono_salaokabe I want to be able to wear a kimono.
Last question. From 0 to 100, how much you enjoy what you do.
85 points.
Due to eyestrain and shoulder stiff, I minus 15 points.
However, it is amazing to know more people through this work.