In addition, her fantasy world view with imposing female statue with transparency
and an outstanding color sense attracts the hearts of fans of a wide range of layers.
Her characteristics of a girl is transparent feeling with a unique soft color.
And She draws a girl between two dimensions and reality.
Such a "girl between two dimensions and reality",
she can depict such a imposing and attractive girls
who seems to be somewhere in the real world but it seems can't find anywhere.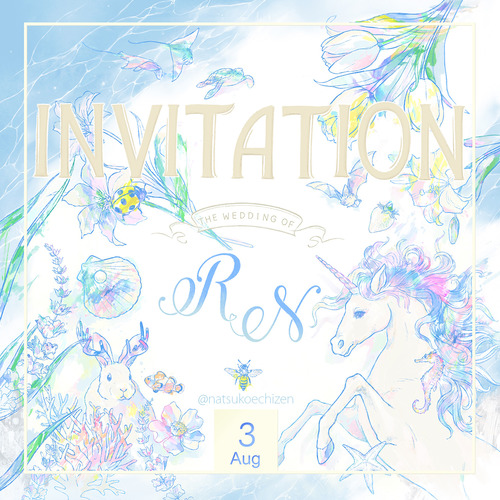 Is your education background related to work?
Yes, it's related.
I studied Japanese painting in college.
Now I'm producing digitally,
but the drawing method cultivated
in Japanese painting is still active.
How would you describe your creative style?
What kind of message do you want to convey to?
A girl who seems to exist in reality but not too real,
who seems to be in two dimensions
but does seem to exist in reality.
I'm drawing such a girl.
Some people express me as
"a person who draws beautiful pictures like macaroons
with a stoic spirit like black pepper steak".
I want to draw a woman who has the beauty and strength of the heart
as it is and who will be a hope for the new era.

How do you get inspiration for your work?
I see a lot of beautiful things in all kinds of things,
whether it's pictures, photos or scenery.
I also like to see fancy packages and signs in window shopping.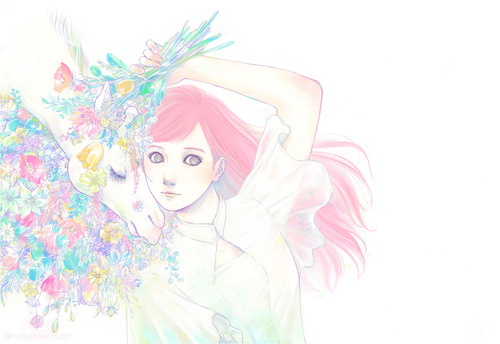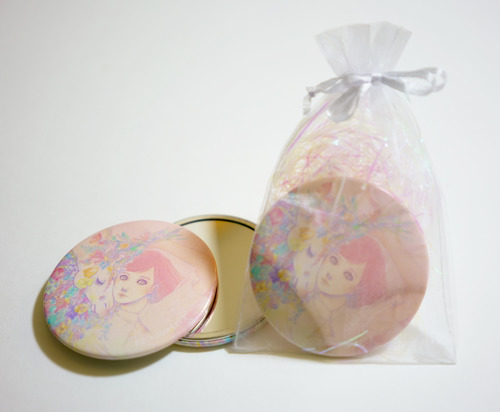 What tools do you often use for your work ?
iPad Pro、Apple Pencil and procreat app
What is your routine to start a day?
I always drink a lot of water and stretch.
What activities will you do in your leisure time?
I haven't been able to take a lot of days off recently,
but on my days off, I go to chiropractic to maintain my body.
And I love taking a walk. I think I walk a longer distance than other people.
I look at the city scenery and signboards while I'm walking.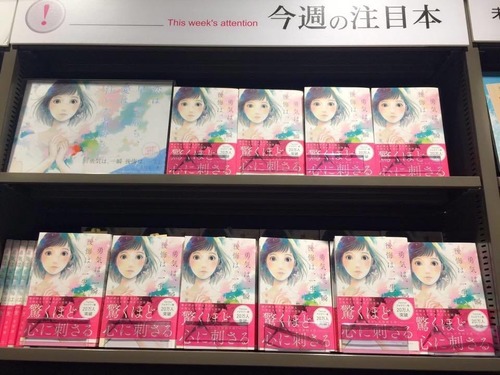 Which category of magazine or book do you like?
I draw girls, so I look at fashion magazines for reference.
I also read culture magazines and photo books as a personal hobby.
Is there any of artists or designers you like or admire?
There are a lot! I respect my senior artists
who have been working in their own style for many decades.
You have a very specific drawing style,
how would you recommend people to
cultivate their own aesthetics?
I think you have to look at a lot and draw a lot.
We need a lot of input and output,
and it's not just the amount, but how carefully we stack them up.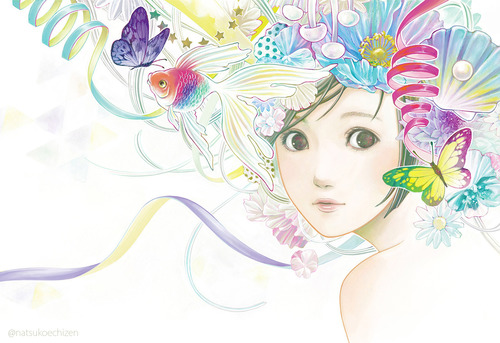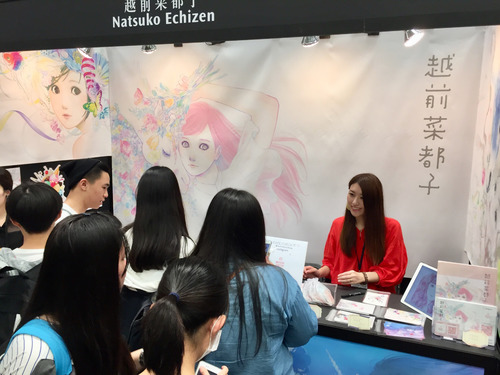 2019 Creative Expo Taiwan is your first time to visit Taiwan?
What do you like about Taiwan?
It was my first time in Taiwan!
It was so comfortable that I wanted to live forever in Taiwan.
I can tell that people in Taiwan are all kind and they respect creators.
I'm so glad that everyone gave me their impressions directly.
Many Japanese are shy,
so even if they like the work,
there are not many people who tell
their impressions directly to the creators.
I'm so happy and motivated to get
feedback directly like people in Taiwan did!
What keeps you motivated and continue to move forward?
It is a desire to transcend myself of the past.
It's a curiosity to want to see my work that doesn't exist in the world yet.
Do you work by following your instinct?
I only follow instinct. I value my intuition very much.
Because if we don't trust our intuition and use it, it will become dull.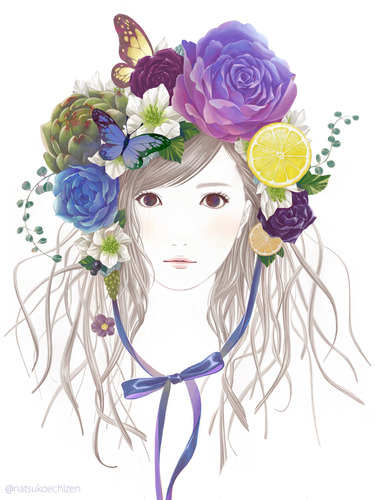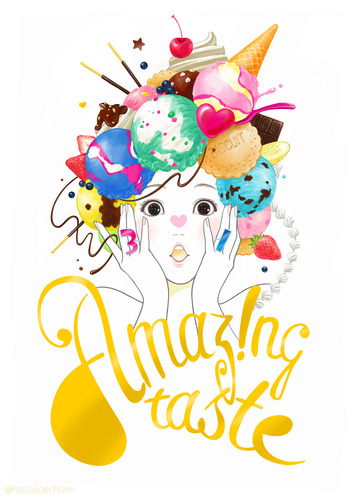 Do you collect anything? If so, what is that?
No matter how many ornamental plants there are,
they are not enough! I want a room full of greenery like a forest.

What is the most difficult thing in work for you?
To provide a visual representation of what the client is looking for
and what cannot be translated.
I think that it will not be achieved unless
we do work beyond the other person's imagination.
I think it requires thorough research,
experience and imagination.
Could you tell us that your most unforgettable work experience?
It is a work of video works such as CM and MV.
I usually work alone, but I can work with a lot of people
during video works, so it's refreshing and fun.
I like the feeling of building things with many people.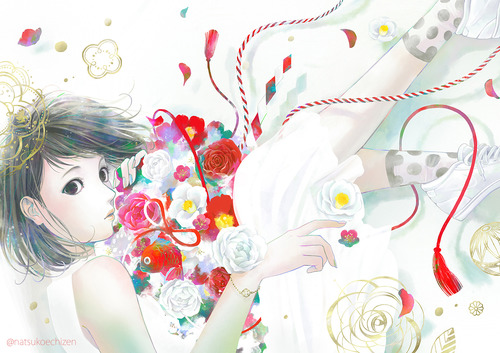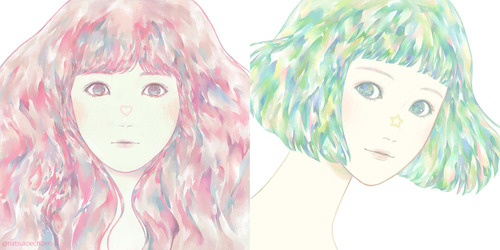 Which color do you like? Why?
I like pastel colors that are a little dull.
The crayons I used when I was in kindergarten had the fastest decline
in emerald green and salmon pink.
Even now, those two colors are the most used colors.
What is that you haven't tried yet,
but one day you will definitely want to do?
I'd like to Move my drawn character with animation!
What item you need keep in your bag?
I try to carry an iPad as much as possible.
Because I can draw anytime and anywhere!
What kind of travel style do you like?
Is there any place you would recommend?
I like to go out without a plan and ask local people what they recommend.
My favorite places in Japan are Kamakura and Hakone.
I like places with lots of greenery and retro buildings.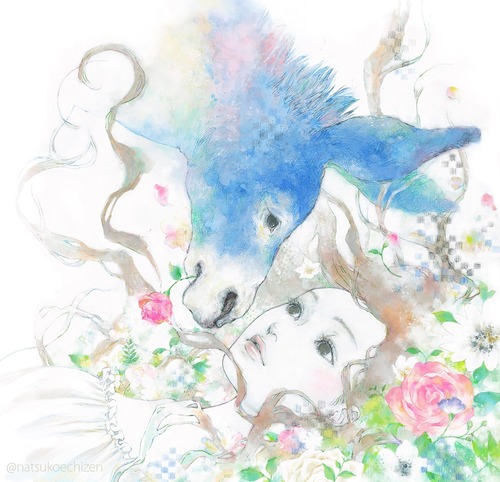 Share 3 instagram accounts that you like most.
How mush do you like your job, if ten is the highest score?
If it is a perfect score of 10 points, it is 10 points.
No matter how hard it may be,
there is more excited and impressed than that.