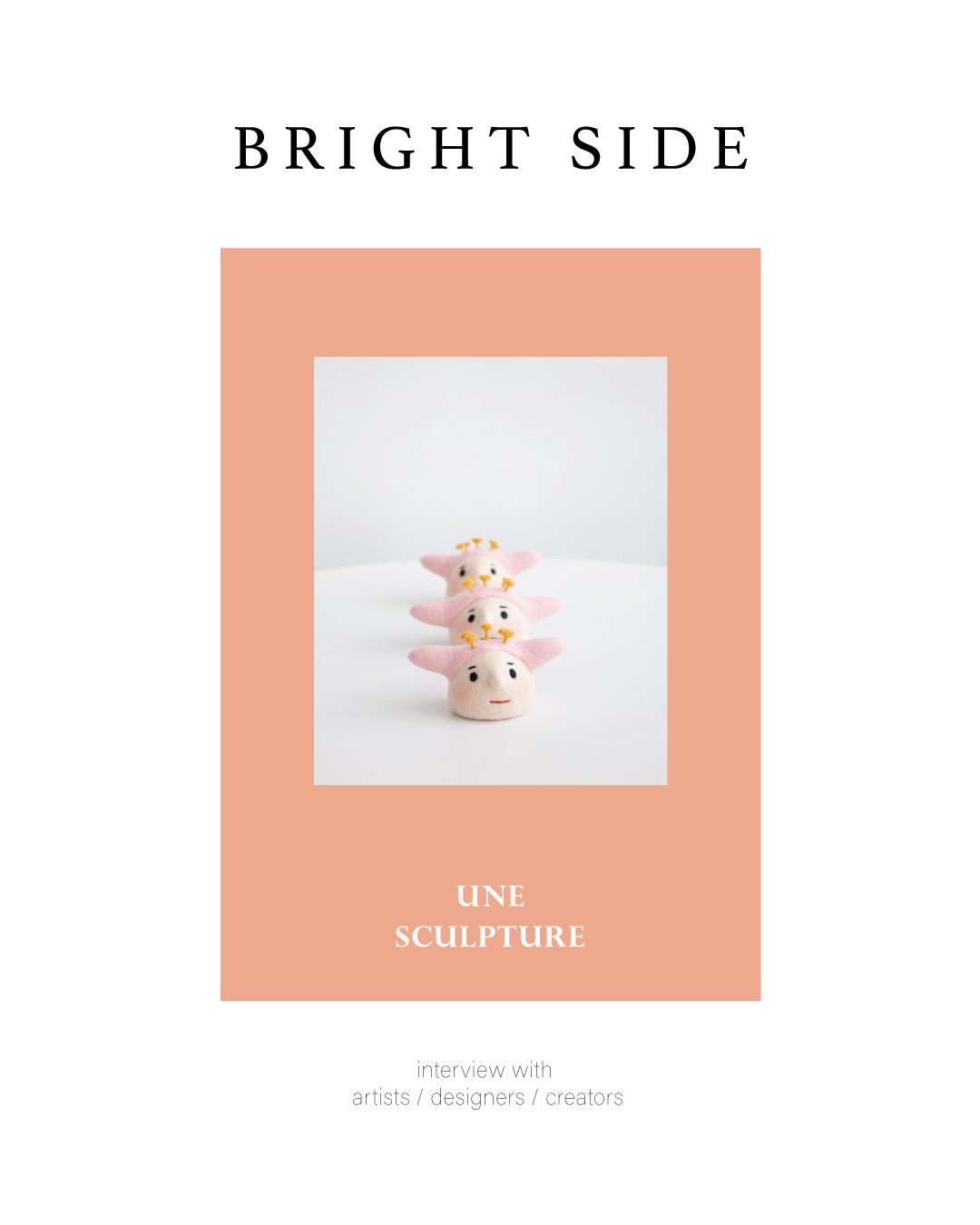 Huang Peng Rui
Fiber Sculptor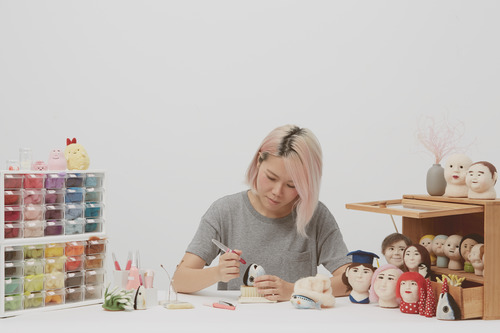 Passionate about portrait creation,
loves novel and interesting things.
Always searching and learning new things,
tend to fuse everyday life into creative works.
Good at interpreting characters with refreshing
and minimal style to accentuate their key features.
Start her own brand named "une" in 2012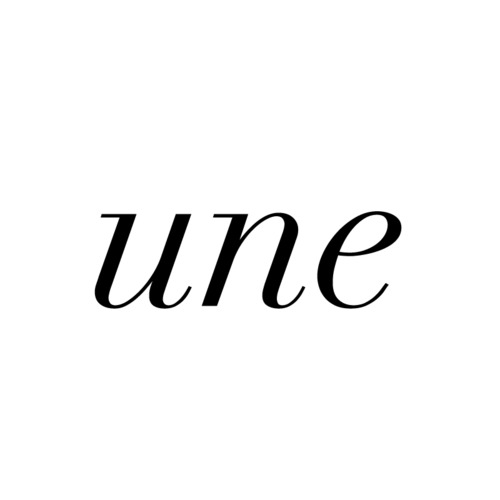 When & what encourages you to start this brand?
When I was changing my career path, and I felt a bit lost.
So I decided to leave work behind and start from scratch.
Is your education background related to work?
Somewhat yes and somewhat no (laugh).
I majored in "fibre and composite material",
which encompass all fibre materials and their mechanical utilisation.
I guess the most related is probably "wool fiber" ?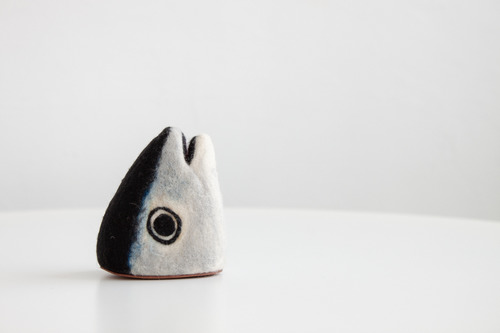 What's the concept and story behind your brand name?
une originates from the French word meaning "one".
Because every piece of work I hand crafted are uniquely one and only, thus the name.
It's a constant reminder of my intention for creating these works.
How will you describe your creative style?
What kind of message do you want to communicate through your work.
Simple, refreshing, with distinct smooth texture is my creative style.
I want to strip away stereotype perception of wool felt.
I follow my intuition for inspiration most of the time when creating works,
but when looking at my work altogether,
I can't seem to escape cuteness in the creation styles.
It's probably because my forever inner childishness (laugh).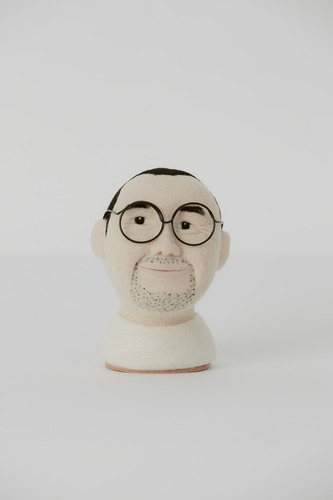 How do you start your working day?
I will try to grasp the time after my day job to start creating works and study languages.
When schedule is intense, the adrenaline will boost my creative passion strongly.
When I get into the creative mode, I will not take any breaks and try to finish in one go when my mind is filled with passion.
When I feel tired I will make myself a cup of black tea and watch a short video to relax.
Where do you get your inspiration when creating your work?
Sometimes from a picture, or images from everyday life.
It's like a light flashes through my mind instantaneously at that moment,
and I will immediately note down this sudden flash of inspiration.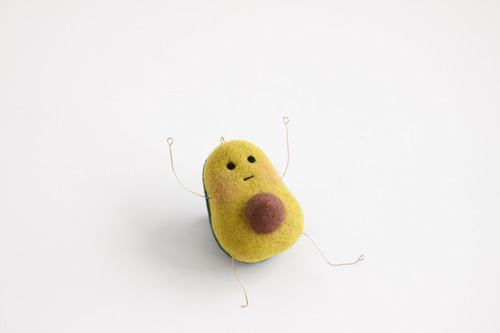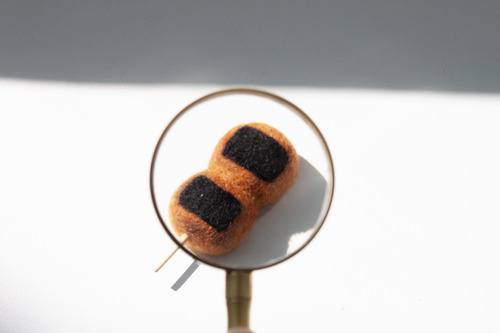 What do you do in your leisure time?
Read books, watch Japanese drama, go to exhibitions,
go to stationery stores. I am crazy about buying stationery!
What kind of books/ magazines do you normally read?
I read a wide range of books,
but when I buy books care a lot about the layout and the cover,
I'm very visual in that sense. Magazine wise I really like CEREAL.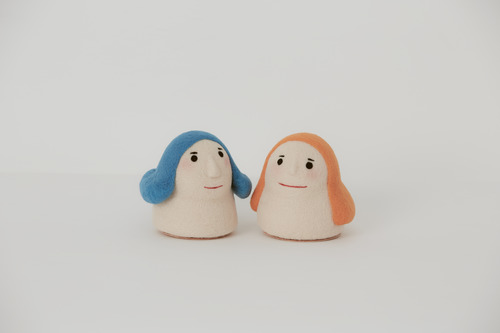 Do you have other artists or designers you admire?
Kusama Yayoi. I really like her avant-garde art and infinite polka dots.
I admire even she's old and physically limited,
she's still working hard to create new works. Her spirit is very admirable.
Another artist I admire is Agathe Sorlet. Her drawing are humorous yet cute,
using simple lines and single tones to communicate deepest emotions with simplicity is very impressive.
What are your hobbies outside of work?
I love to learn. Learn new language, new design or different types of hand crafts.
As long it's fun and interesting I am always tempted to try.

What do you like most about Kaohsiung?
The weather, although it's hot but it's dry not humid. And Kaohsiung people have true temperament.
What keeps you motivated to move forward?
The curiosity of wanting to know how the limit of my capabilities.
I'm always super happy whenever I create something new or exceed my current level.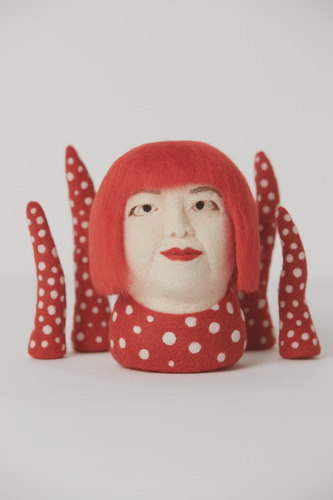 Do you create with your intuitions?
I think so. Because all creative inspiration comes from sensual intuitions.
Only when creating portraits I will observe people's facial expressions and facial features more rationally.
What are things you haven't done now but one day will definitely do?
Sky diving, see aurora (went once but didn't see it). Other list are still collecting.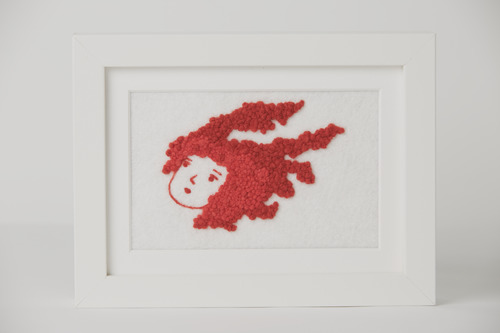 If you haven't set up your brand, what do you think you will be doing?
Probably continue to be a soulless office worker or a wonderer.
But to be honest, I never thought about giving up as a sculptor.
What's the hardest thing in your work?
During the stage at overcoming my fear, there's a demon.
However when you past that stage, all of a sudden it doesn't seem to be a big deal anymore.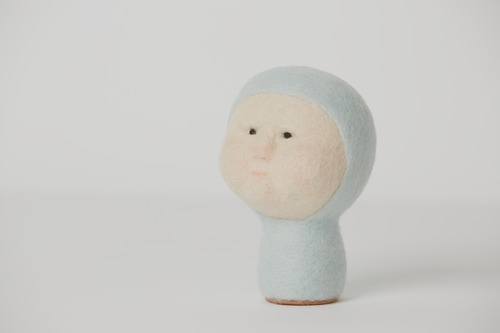 Do you have any hobby for collecting certain things?
Doodling version Buzz Lightyear, Metamon (one of the pokemon character) or other funny ugly looking or interesting things.
Is there anything you have to bring in your bag?
Lip balm, perfume, purse, but I quite often forget to take my cell phone.
Is there any place you highly recommend everyone to go?
You have to go to the desert once, experience the sand blown all over your face,
your shoes filled with sand. And the image of red sunset over the desert is truly unforgettable.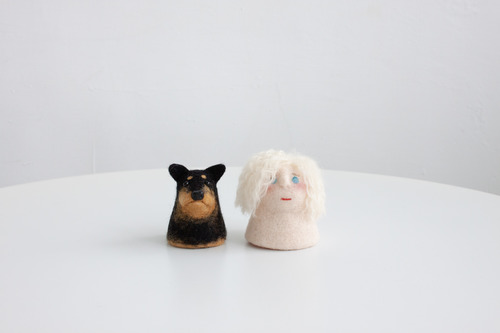 Share 3 instagram accounts that you recommend.
@cineca They make lots of cute desserts with meaningful stories.
@rvstapleton He is one of my favor photographers.
@errer The owner has great aethetic sense.
Last question. From 0 to 100, how much you enjoy what you do.
99 points, cause "wool" is an amazing material.
It has extensive usage and I am surprised at what I can make any objects with it whatever I want.
The last point is the space for enhance, I never satisfy the current condition.